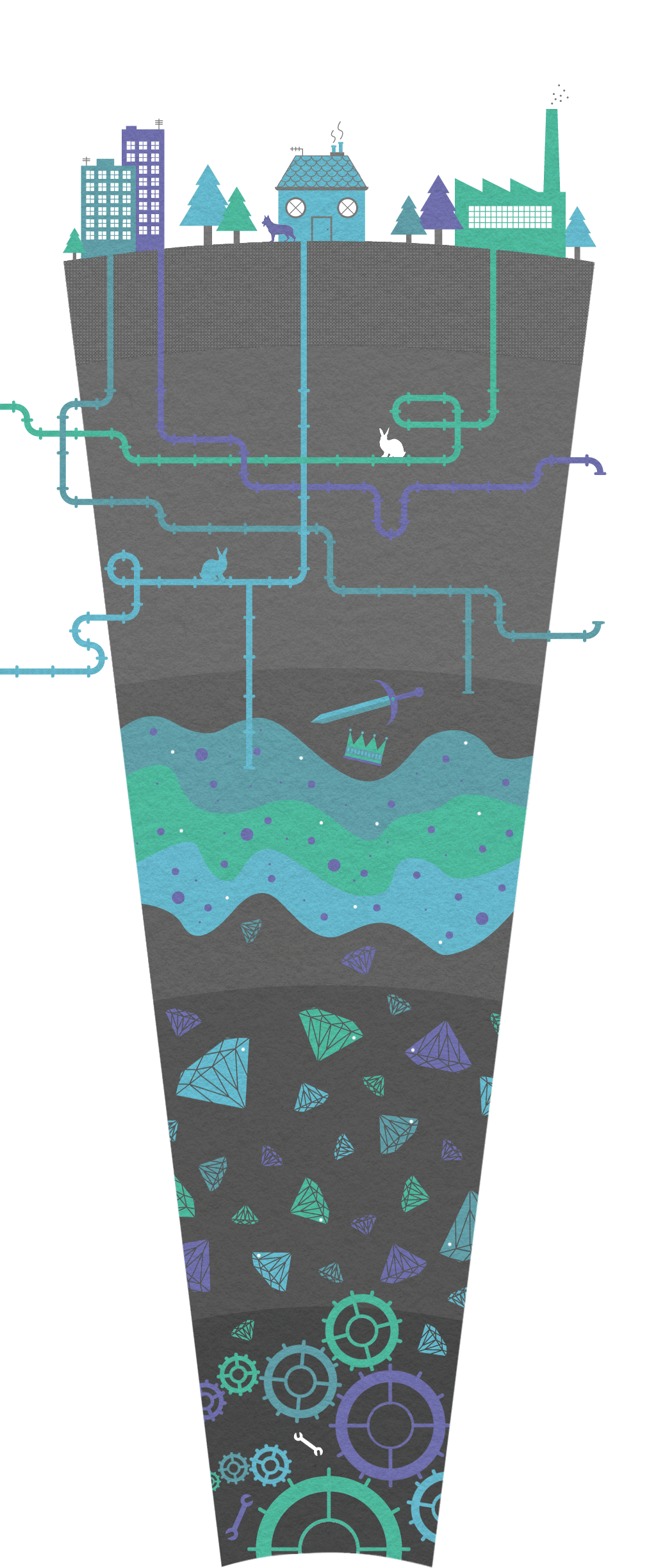 Making a new home
Digging deeper into digital projects
The surface of a good website or app is an incredibly deceptive place. It will look friendly, welcoming, familiar, and almost obvious in the way it operates. Beneath that surface however is where the real work happens and where we like to dig deeper.
Plans that come together
Ideas, Wireframing & Designs
We start sketching out plans for how your site will be structured, how it will grow over the coming months and it's operation beneath the surface. We use pens, pencils, chalk and computers to make plans and wireframes; these are technical drawings that show how everything will be positioned, operate and communicate your message. Once we know that these plans answer the brief we then use them to create our designs.
HTML, CSS & Javascript
The display and accessibility of content
Taking ideas and designs and turning them into useful and findable bits of website goodness requires a keen eye and many a year of experience to ensure that we can support your website on computers, tablets and telephones. This part of our process starts to turn flat images into real web pages.
Read more…
Ruby on Rails
The engine that drives our apps
Rails takes the accumulated expertise of our industry, ties it up with a pretty bow, and makes it accessible for everyone. We use this ever-evolving platform to combine complex technologies into elegant web apps, simples.
Read more…
Server Architecture
Running quickly, always available
Each website we make is served from it's own virtual machine in a UK data centre. We deploy our sites on machines that are built for our CMS and can easily handle spikes in visitor volume.
Read more…
From the ground up
Process and production is an important part of building anything; websites are multifaceted creations involving science, maths, creative ideas and engineering planning. After all this is finished and ready to go the final product has to be used, understood and enjoyed by the world.
We love a good metaphor and this illustrated cut section of the earth defines our process. It is constantly developing and being optimised every time we produce a new website. It allows us to build specific sites for the unique needs and requirements of the people we work with.